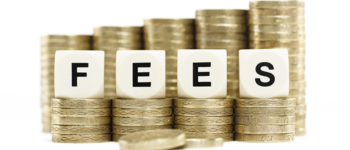 By Charles Chan Massey
Resort fees. Destination fees. Whatever they call them, I think they're just plain annoying!
The latest one we experienced at a resort in Hawaii was $36 per day (plus taxes, of course, and apparently soon to be subject to a local assessment as well, because why not have tourists pay for improvements to the local infrastructure) and included the following:
MiFi rental (essentially a portable WiFi hotspot; great for international visitors but not something we need)
One day GoPro rental
Buy 1, get 1 free to Sea Life Park
Front of the line entry to their nightclub
Use of phone charging lockers at pool
Unlimited telephone calls (including international)
High-speed WiFi (which we get anyway at this particular chain as an elite member of their loyalty program)
Fitness and cultural classes
Use of game room
Children under 5 eat free w/adult meal purchase (with a bunch of disclaimers and "if we can find a way to get out of it we will" verbiage)
Two "free" bottles of water daily (which, as elite members of said chain we could grab from the cooler in the club lounge as well)
Adult pool floats
1 "free" photo session (including a 4 x 8 photo keepsake – which they made sure wasn't as good as the others so you'd buy one)
Etc.
Parking? Well, that's an additional $35 ($45 if you valet). 
So how many of the items on the list do you think we used?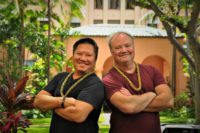 Yep, we did the "free" photo shoot. The "free" picture wasn't that great so we caved and paid $41.88 (inclusive of taxes) for this one because frankly, it WAS a good pic of us, and certainly turned out better than the pre-determined "free" one.
Sure, we drank the "free" water too, and on our last day, I sent a text to a friend who lives in Australia and asked if she had a few minutes to chat so I could at least try to use some of our "free" international calls. We chatted for an hour! 
As for the other 11 or 12 "free" items or services included in the resort fee? Nope – not a one. So essentially we contributed $36 to the hotel's bottom line. How nice of us, right? Not like we had a choice in the matter. 
Several years ago we were vacationing in Peru and stayed in a property of the same chain the nights before and after our ascent of Machu Picchu. Their resort fee was the equivalent of US$25 per night and it actually included a number of items we could use:
2 bottles of water replaced daily
Unlimited local calls (like we knew anyone in Cusco, but no biggie)
Access to Press Reader (to read your hometown newspaper)
High-speed Internet (again, something our status already gets us)
Daily breakfast for two (normally also included because of our status, but I'm cool with them packaging it as part of a $25 resort fee)
Unlimited coca tea in the lobby (we were at an altitude in excess of 11,000 feet, after all)
A US$10 credit in the restaurant, which was cool
2 Pisco Sour drinks (the national drink of Peru)
And – oxygen pumped into the room – again, remember we were at 11,000 feet.
I was like "finally – something we actually need included in a resort fee!"
The irony is the disparity – the first one included a lot of "fluff." Sure, a few useful things but it's clear to anyone with half a brain they were digging for stuff to include to justify the cost. I actually admire them for not listing the "free" in-room coffee – some hotels in that market actually used to!
The second one made me happy to give them my $25 – especially since it included oxygen. And breakfast, and cocktails. And coca tea. But I digress…
We have a quick overnight stay later this week in Santa Monica, again at a hotel of the same chain, and sure enough, that destination has also jumped on the resort fee bandwagon.
The property's website lists the $30 fee as including "beach chairs/umbrellas/boogie boards/daily yoga classes and more!" All the things we need for an overnight stay, right? As for the "and more": 
Bicycle rental – OK, if we can get out of the office early enough sure, why not. 
Beach chairs, umbrellas and towels (that's normally something you'd think would be included, right?)
Unlimited access to the spa, including steam and sauna (OK, I'll take that one – treatments, of course, are extra).
Board games
Electric car charging stations
Once again, Internet – already something we get as an elite member
Complimentary local and toll-free calls AND faxes (both incoming and outgoing). Can't remember the last time I sent a fax.
Coffee and tea in the lobby each morning (that tells me there's not any in the room)
Water and apples in the lobby (yes, they dared to include that)
Bottom line? I still hate resort fees.
Hotels only get away with charging these fees because we let them get away with it. Like everything else, they'll eventually bow to pressure and we'll see resort fees go away – and room rates go up accordingly.
Until then I'll just grin, bear it, and occasionally blog about it.
Charles Chan Massey founded SYNAXIS Meetings & Events in 1994 after a successful career in the hotel industry (back when they didn't charge resort fees. Or meeting room rental, for that matter). Reach him at